WHERE OPULENCE IS A LIFESTYLE:
DUBAI'S LEADING ULTRA-LUXURY DEVELOPER
A pioneering and visionary enterprise that first began with luxury Facilities Management operations in 2017. Fuelled by an unwavering passion for innovation and excellence, AHS Ventures quickly embarked on a determined journey of exploration, venturing into media and residential community developments, and swiftly earning a coveted reputation for unparalleled customer loyalty. AHS Properties, established in early 2021, epitomises the pinnacle of sophistication and grandeur, showcasing an impressive property portfolio.
Synonymous with luxury living, AHS Properties offers bespoke, high-end residences in the most sought-after locations of Dubai. The properties that are crafted to perfection are a testament to the brand's unwavering commitment to luxury, comfort, and exclusivity. Each residence is meticulously designed to cater to the distinct tastes and preferences of our premium clientele, who seek nothing but the best.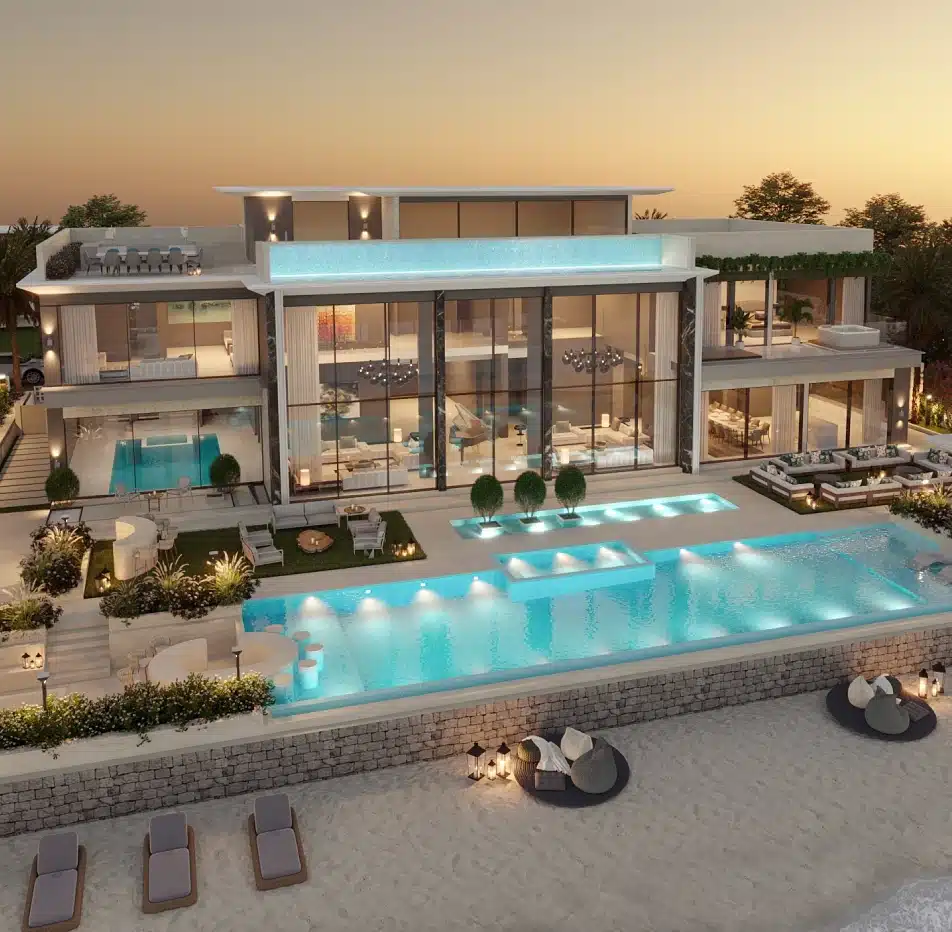 AHS Properties is dedicated to offering living spaces that exude opulence and sophistication while seamlessly blending with the surrounding natural beauty. Own a villa that emanates elegance and extravagance in the finest locations such as Emirates Hills, Palm Jumeirah, and more.
At the heart of our ethos lies a deep-rooted commitment to delivering exceptional outcomes, experiences, and environments. Our approach is centred around utilising our vast range of assets, vertically integrated services, unique business model, and internal development and management expertise to create results that surpass expectations. We strive to push the boundaries of excellence and innovation, continuously striving to elevate the standard of quality in everything we do.
Discover our remarkable collection of projects that showcase our unwavering commitment to excellence, innovation, and exquisite craftsmanship. Our portfolio is a testament to our dedication to delivering exceptional value to our clients through spaces that inspire, delight, and exceed expectations.
AHS Properties presents One Crescent, a luxurious oceanfront project enveloped by the pristine beauty of the Palm Jumeirah, surrounded by opulent villas and five-star hotels. Designed by the internationally acclaimed...
Read More